A set of home furniture icons by Roundicons that was created to specifically serve designers and developers who'd need a huge variety of icons that look perfect no matter what size is set for them.
The icons are available in various format in Ai, CSH, SVG, PNG ( 24px, 30px, 48px, 60px, 72px, 90px, 96px, 20px, @1x, @2x, and @3x sizes), Sketch, Webfont and IconJar.
Free download and enjoy!
Download Here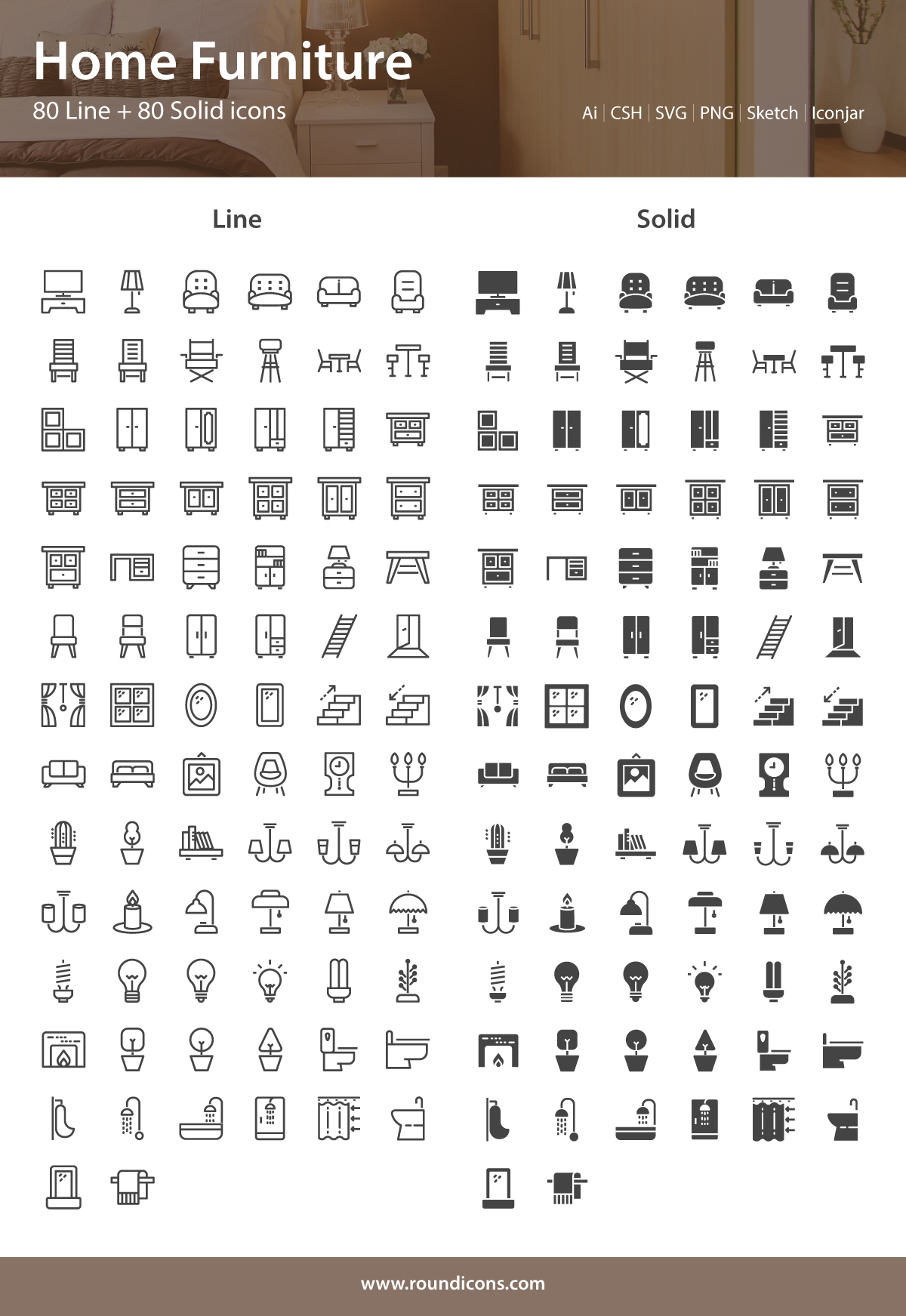 Report Story